Heres a quick Install of a 1.6 gal. Acerbis tank.
Pic showing the TT rack. Take notice of the 4 holes on the rack. They are for fastening the tank to the rack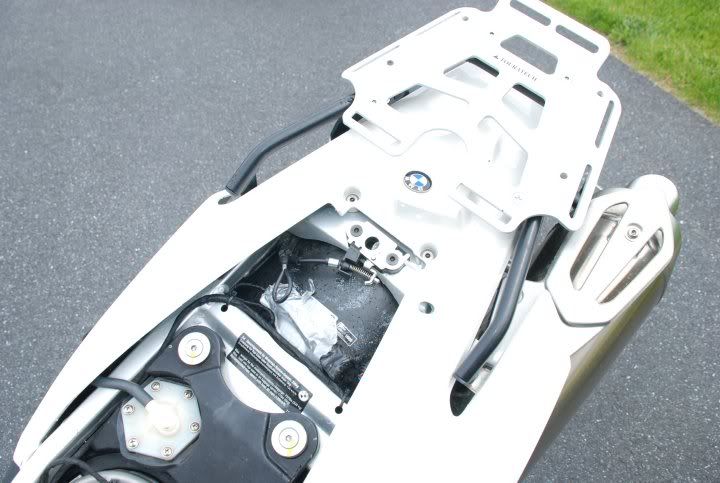 Side view of the tank
1/8' aluminum plate screwd to the bottom of the tank.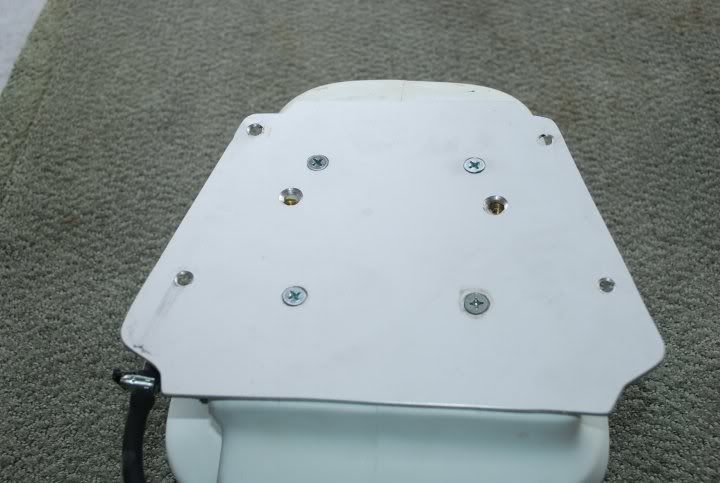 Pic showing the brass threaded sleeve molded into the bottom of the tank. The aluminum plate is shown attached. 6 holes are on the bottom of the tank. I missed 2 so I didn't use them. 4 holes work fine.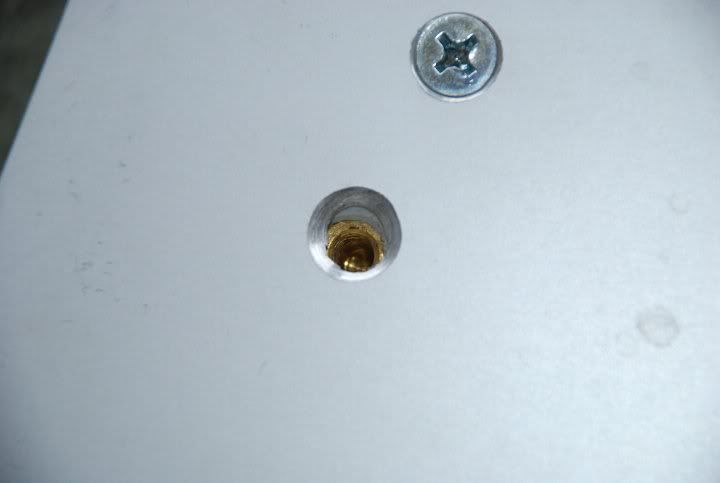 Quick pic for our 'MAN WHO CAN' Ike.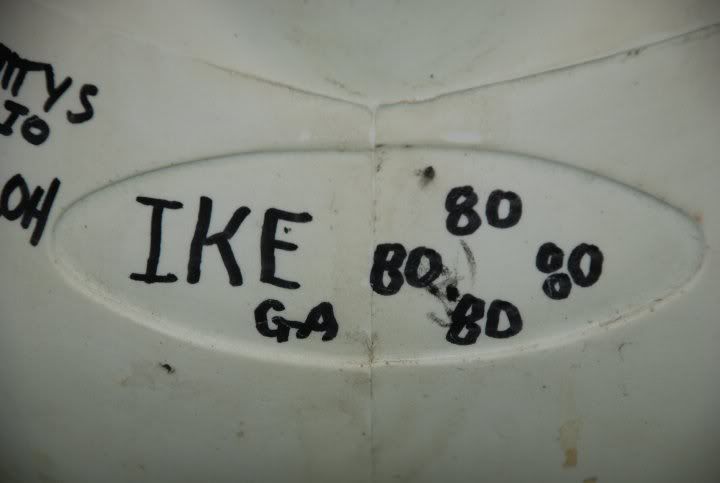 Once the plate is mounted to the tank, place the plate on the rack and fasten.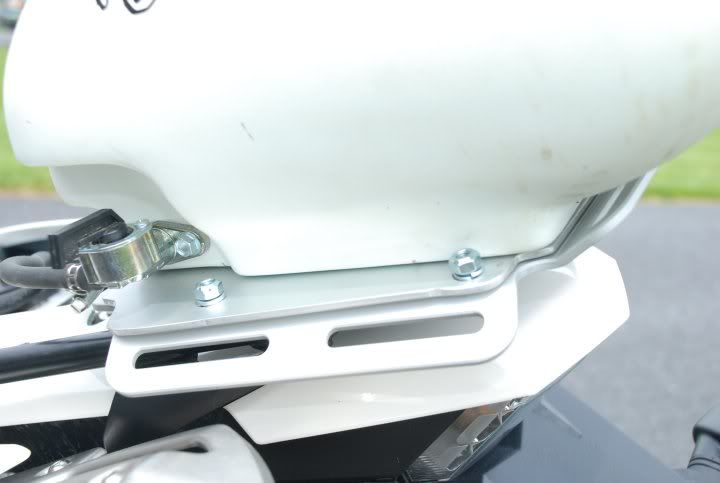 Rear view.
Run fuel line thru hole I drilled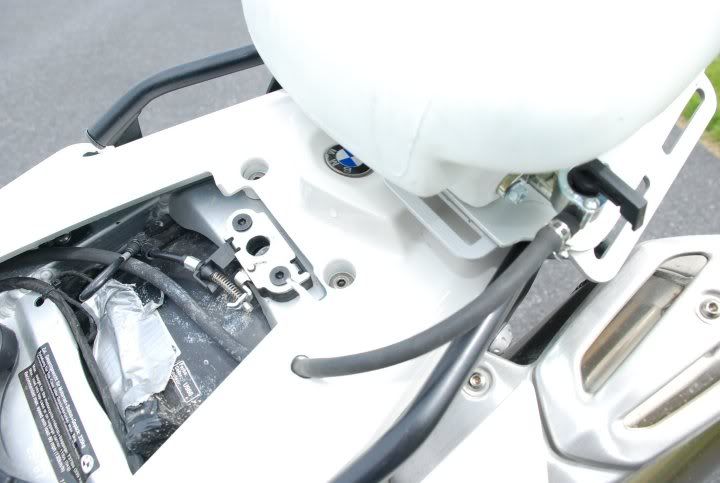 Hose connected to breather
Overall view
I used double face tape to hold the line in place. Look at you subframe. There will be marks from your seat rubber stops. make sure there in nothing in the way of these marks.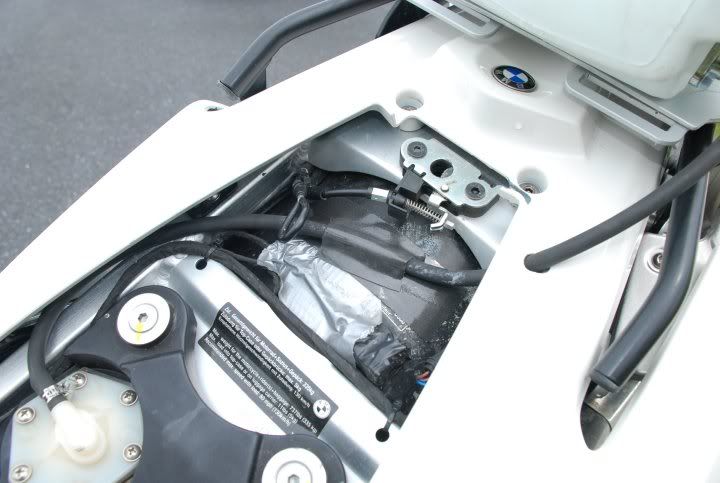 Mounted up. Ready to go
Quick note. When I first mounted it up, I ran the fuel line under the seat like this. Since I was putting weight on the seat, I decided to drill one hole, angled, and run the line there. Nicer setup.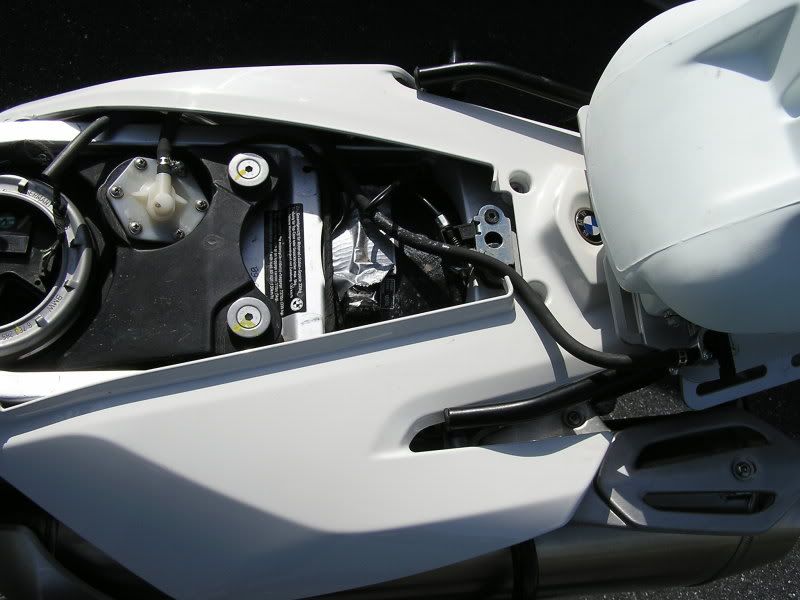 Works great! I've gotten 210 miles, stopped for fuel, put 3 gallons in. Still had a gallon + left over. Another 60 - 80 miles?
Fill main tank, lock cap. Fill Aux. tank and keep petcock open always so the tanks can breath thru the aux tank.
Any question, ask away.